Subtle and custom animation and graphics for websites has been touted as one of the defining trends for website design in 2018. Why are they making a mark this year? Website visitors are tired of seeing the same stock images used to death on various websites. Fixing a brand identity in a web user's mind is already difficult to begin with and lazy use of stock images does not help. While creating unique custom animations may require a bit of web development skill, there are several ways for non-developers to add some animation to their website. Companies and websites that are serious about  keeping and retaining users on their platform are making sure that every image and animation on their website accurately represents their brand identity to users.
How easy is it for someone with little web design or development skills to incorporate animation to their website? Luckily, for WordPress users, there are several great ways to do this.
1. Amazing Hover Effects:
Reviews: 4/5
Active installations: 4000+
Amazing Hover Effects lets you add small, fun hover effects and transitions with an image. There is a free version available, however, you will be better off paying for the full version for maximum flexibility.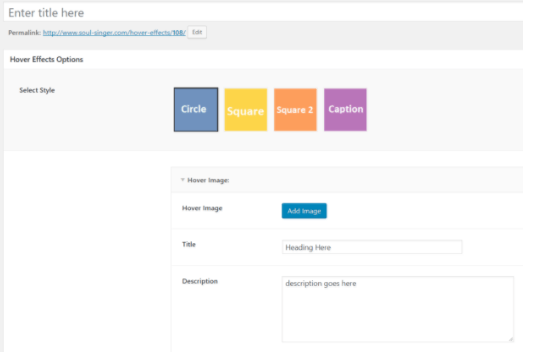 2. Cool Timeline:
Rating: 4.5/5
Active installations: 8000+
If your website requires a cool-looking timeline, this is the plugin for you. Cool Timeline gives your content a responsive and beautiful timeline. Here's a look at the free and pro versions.
A sample timeline from the free version
A sample timeline from the pro version. The pro version allows more timeline layouts and styles.
3. Animate It!
Rating: 5/5
Active installations: 40,000+
Animate It! Allows WordPress users to use CSS3 animations on their websites for interactions like scrolling, clicking and hovering and more.
4. Advanced WordPress Backgrounds-FREE plugin:
Rating: 5/5
Active installations: 4,000+
The Advanced WordPress Backgrounds plugin lets you add parallax backgrounds with video and images with mouse-controlled parallax as well.
5. Easy Textillate
Rating: 5/5
Active installations: 1000+
Easy Textillate allows you to add animation to text on your pages by pasting shortcodes.
And finally, for just a bit of fun to delight your website visitor –
6. WP Snow Effect:
Rating: 5/5
Active installations: 4000+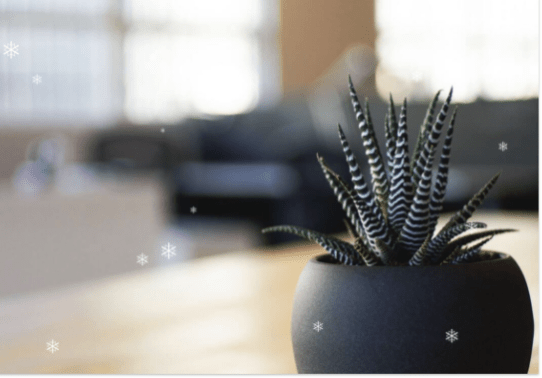 While the free version of WP Snow Effect is good enough for some, the pro version allows you to pick the pages you want the snowfall on, the type of snowflake you want, the color of the flake, how many you want  to see on the page and much, much more.
We hoped you found this post inspiring and useful. Animation has been touted as one of the biggest web design trends this year so enhancing your website with animation can help establish your brand as more digital savvy and in touch with the times. However, no animation effects can work seamlessly without great web hosting. This WordPress Hosting product from ResellerClub is built on a cloud platform, promising the ultimate in speed and scalability for your website.