Next, Choose the first layer of the moon, and go to Layer >> Layer Styles >> Outer Glow, apply these glow settings to give your moon a natural feeling of shine. Remember that you need not apply the shine to the reflection layer!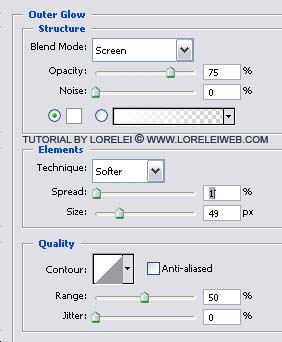 So, you got the moon done!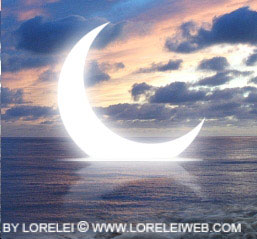 Now only the easy stuff are left.
Take a nice picture of a girl. As usual, I used a photo from Liam Stock, but this is very optional, you can use your own pic, though for our "eclipse", it's better to have a figure with a semi-transparent veil in hands.
Crop the girl (we assume this tut if for more advanced users so we won't stop to explain how to crop a picture, if you are unsure, please post your question below.
After having cropped her carefully, paste her unto our canvas.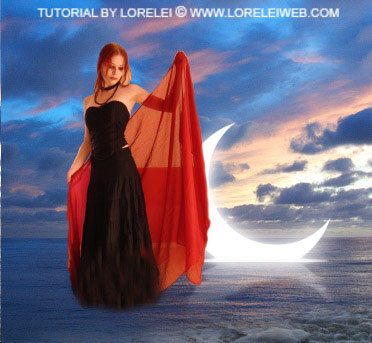 Since we want to live up to our metaphorical title – "moon eclipse", be sure that the girl's veil covers the moon a tiny bit.
Set the opacity of the layer with the girl to 45% (more or less, depending on your background image).

Take another girl, and repeat the previous steps: crop her, paste her unto the canvas, only in order to make her look a bit different, we did not just reduce the opacity of the layer, but we only set the blending option to "Luminosity".
That's it, add a title, and the image is ready: