Travel photography is very different from other groups of photography. The numerous challenges the photographer faces test the photographer to great lengths despite the genre having fewer constraints to its image qualifiers. You get to see a wide range of images from food, portrait, culture, landscapes, and underwater scenes from this genre.
Before going for a shoot, you may decide to look for inspiration from different travel photographers. Doing this also helps you get some tips and tricks that you can apply for your next shoot.
You can get inspiration for travel photography from different websites online. Some of these websites allow you to access the images for free, while you pay a small fee to access the pictures for others.
The unique part of travel photography is that images from a different culture are captured and shared at the moment in time. Below is an overview of travel photography and everything you need to know about travel photography.
Importance of Travel Photography
Travel photography offers exposure to people by bringing them together and showing them what the world out there has. It is about establishing and educating people about the different cultures in the other parts of the world.
When we get to see the world beyond us through travel photography, we promote diversity. Aside from that, it encourages us to get out there to explore the world.
The Photographer
Regardless of who they are, anyone can do some travel photography just as any person can do portrait or landscape photography. When it comes to travel photography, two groups get involved with travel photography.
The first group consists of people who travel specifically for photography purposes. The second group consists of those that complement their trips with photos but travel for the sake of traveling.
It is good to know which group you belong to before traveling to make your trip intentional to make the experience different.
Travel Photography Gear
Travel photography has its set of equipment to carry, bearing various considerations in mind. When selecting the items to take for your travel photography, I'd advise you to go light.
1. Travel Tripod
It is good to downsize a tripod since you can also carry it with your camera and lenses. It is advisable to get a tripod with four leg sections to fold up to fit in your bag.
Select one with side pockets so that you can access the camera quickly. You might consider buying a hybrid camera bag since it allows one to add additional belongings unrelated to photography.
2. Lens Choice
One of the loopholes of taking quality photographs is getting different types of lenses for different situations. It is advisable to take not more than four lenses for short trips, while for more extended trips, get three lenses. An ultra-wide-angle lens is essential for landscape lovers.
The standard zoom is essential for street photography since it enhances different subjects and provides nice field shots from its fast prime combination.
3. Lightweight Camera Body
A lightweight camera body lets you go out with your camera more often since fewer lenses make it easily portable. When you are uncertain about carrying the camera, but you want to, put aside the heft one and grab the lightweight camera.
Back-Up Your Images
Be sure to back up your images. You should carry external hard drives to enable you to transfer your pictures each day. Backing up the photos will save you a lot of stress if you lose your images.
Safety and Security
When it comes to visiting new places, taking care of yourself and your equipment is essential. There are places that you should not go to depending on the location you see, and you should make sure to ask about these places.
You may put yourself and your equipment in danger if you decide to roam around at night with your equipment. Take caution and ask for local advice about the dos and don'ts in the vicinity.
Create a Professional Portfolio
A portfolio allows you to share your work with potential clients who might want to work with you. It will enable you to show people how good you are at what you do. Your portfolio can be in a PDF booklet, an online gallery, or on sites like Flickr or 500px.com.
Ensure the folder is easily accessible to clients and also make sure it has your best shots for each destination. The folder helps your potential client see your photography style and gives them a clear picture of what to expect if you guys ever work together.
In addition to that, it is] essential to get a logo for your brand; A logo helps potential clients identify your work whenever they see it. Ensure you sign at the bottom of your images every picture.
Create a Website or blog
Apart from creating a portfolio, having a website or a blog is also essential. A website or blog allows you to show people your work by publishing them on these platforms. By posting your work online, you get to share your work globally. Having a website also makes you appear professional.
Travelling Photography Stock Libraries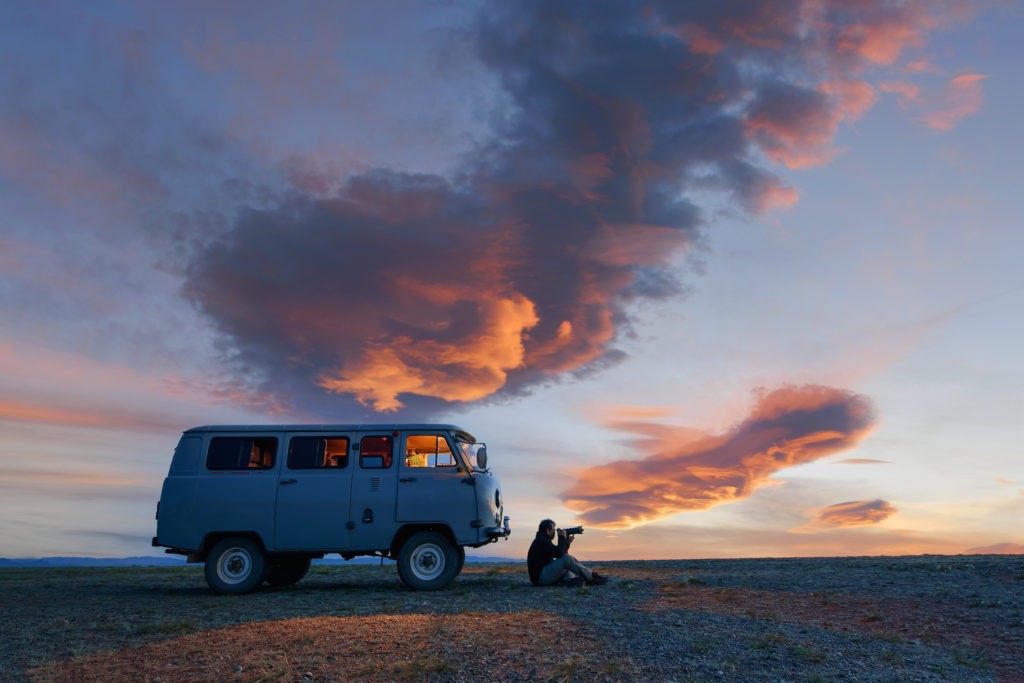 Stock libraries enable you to generate income from selling your image via their website. Some pay you 10% per sale, while others use pricing guidelines in the industry.
Photographing Strangers
When you want to take pictures of someone, make sure you ask for their permission first. Ensure you talk to them about it before pulling out your gadgets. Explain to them what they should do and what made you want to take pictures of them.
Conclusion
The first step to capturing breathtaking photographs is getting a lovely location since it makes it more fun. Getting that perfect shot requires a lot of time and planning. Preparation helps you get back home with nice-looking images; thus, it's worth it. Know the right angles to take different photos; find out about the weather of the location you are working with before going to the sun concerning the scenery. Most importantly, enjoy the view of these places as you take pictures.