Getting new clients for your web design studio isn't exactly straightforward. The thing about clients for designers is that they don't tend to repeat. The client wants a new site designed, and you produce it, they leave. Thanks to WordPress, updates and new content they tend to handle now, which makes repeat business challenging to achieve.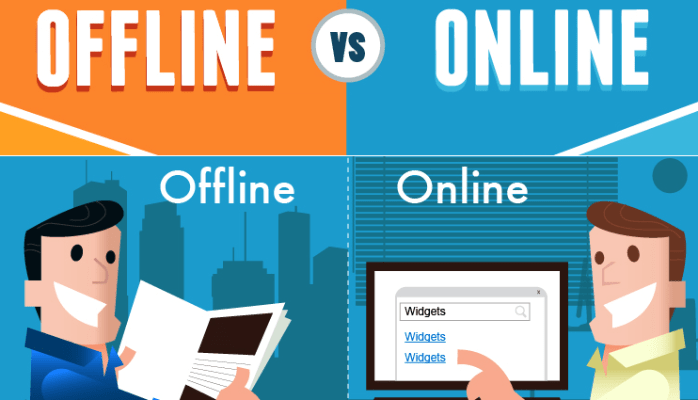 To help you, here are some online and offline ways to drum up new business.
Join Facebook Groups & Subreddits
When keeping an eye on business Facebook groups and related subreddits on Reddit.com, you can spot people who are looking for a new designer or a coder for a task they need. Whether it's someone looking for a logo for their website or a web site design for a larger organization, people often start in small groups looking for a recommendation.
It's a good idea to reply with a link to your portfolio or to message the person if a link is not allowed privately. You can introduce yourself and your services. Show 1-2 examples of what you've done prior without being overly promotional. Focus on being in groups where business owners hang out, not where web designers hang out, and be helpful to people in the group.
Targeted Mailshots to People You've Previously Met
Firing off a postcard to a contact you've previously met who's a friend of a colleague or someone who approached your company's booth at the design expo last year is a great way to remind them of your services.
A carefully designed card printed by GotPrint provides a good nudge in the right direction for them to get in touch. List out your services on the back to get them thinking about the possibilities, and be sure to include all your social media contacts, the website, and at least two ways to contact you. You'll be surprised how effective snail-mail is nowadays when everyone else is only using online marketing and forgets how the original "direct mail" still works.
Ask for Referrals
Contact previous clients and see if they have any business acquaintances or friends looking to have a website made. While you'll get some degree of time-wasters with people suggesting someone who's only thinking about a site and will balk at any reasonable quote for your services, or someone is just looking for technical help for free. You can still find some diamonds in the rough if you dig deeper.
Don't Forget Local SEO
Don't forget to ensure that your business shows up for related local SEO terms. Be sure that you've been consistent with your business name, address, and contact number throughout your site. This way, reference sites will have the correct details for your business. Ensure that you're listed in Google correctly too. Also, check whether you have any local reviews on their site (or elsewhere).
Promoting your web design business is more about drumming up ideas to find new clients than it is outright promotion. You want to be inquisitive and not demanding, helpful but not pushy. Doing so tends to get better results because potential design clients don't leap quickly in many cases.