In the digital age there's no excuse for a guide to be dull. From interactive elements to multimedia features, there are so many ways to spice up the user experience while still getting across information effectively.
With that in mind, here are some of the best interactive guides online at the moment, covering different subject areas and products.
ClearMotion
ClearMotion is a suspension system that lets cars tackle tricky terrain without leaving the driver and passengers feeling any of the lumps and bumps. And while the underlying technology is obviously complicated, their interactive guide expresses what it can do in a way that anyone can understand.
Incorporating videos, images and clickable animations, users can swipe between different views of a 3D-rendered vehicle, one of which has the suspension enabled and one of which does not. The difference between the two is stark and illustrates how the system makes adjustments to improve handling and keep the car stable.
The main downside of the guide is that it requires a bit of scrolling to get through all of the different sections, rather than compartmentalising them in a more straightforward way.
Vitamin Atlas
If health is something you take seriously, the Vitamin Atlas from Good is a fun, funky and informative introduction to the things our bodies need to stay in good shape.
It features an appealing aesthetic style that pulls its many elements together, with interactive animations that show which organs benefit most from which vitamins.
It also factors in amazing facts about the different roles that vitamins play in different parts of the world, from the Arctic to India and beyond. It's not just an atlas of the body, but of the world as well.
The design of this guide is basic enough for anyone to use and the graphic style is colourful and eye-catching without being overly childish. And even if you think you know a lot about vitamins, there's bound to be something new to learn here.
The Game
Poker is immensely popular, especially online. And for people who want to get into it without trawling through page after page of impenetrable text, The Game by 888Poker is an exceptional starting point.
The interface is smooth and seamless, there are great sound effects to accompany the action, and it covers five key versions of poker, including Texas Holdem and 7 Card Stud.
After reading an introduction on each game type, the rules are explained with clearly illustrated animations to go along with the in-depth descriptions. Tips are also provided to help newcomers prepare themselves for real play.
Aside from the impressive amount of information that this guide includes, one of the main benefits is its minimalistic design. The screen is uncluttered and the interface is easy to use, especially on smartphones and tablets. It's great for learning to play poker on the go.
Samsung Galaxy S9
Samsung's latest flagship smartphone was revealed earlier this year, and the official website acts as an outstanding guide to all of its hardware features and software tricks.
Dig into the guide and you'll find explanations of various game-changing capabilities that the Galaxy S9 and S9+ bring to the table.
The augmented reality tech is probably the most interesting of the lot, and is demonstrated within the guide to good effect. Users can click through different clothing and accessory options to dress up an Animated AR Emoji avatar, hinting at the possibilities that are available with the finished product.
Also showcased are the new camera capabilities, including a range of filters and effects that can be tested out within the guide.
The biggest issue with this guide is that it can be difficult to tell which elements are interactive and which are just images or media files. You might spend a second or two tapping an element before realising that it can't respond to your touch. But overall the sheer corporate slickness of the whole experience is definitely impressive.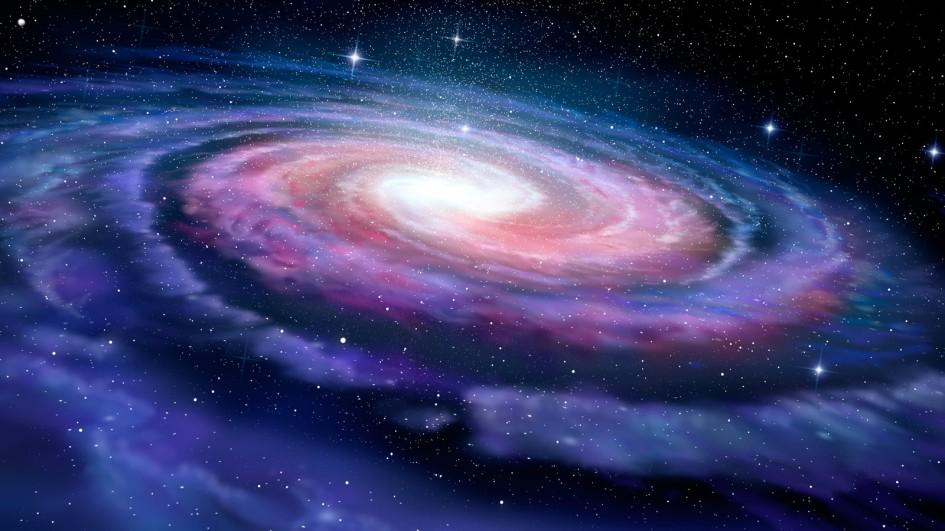 The Scale of the Universe
This interactive guide really puts things into perspective, quite literally. It lets you get an intimidating appreciation for the scale of our reality, from the smallest planck length to the outer reaches of the observable universe and beyond.
The experience can be a little overwhelming, to be honest, but it's amazing to see just how far up the scale human beings come, and how quickly we are dwarfed by larger animals, objects, planets, stars and galaxies.
Unfortunately this guide runs on Flash, which means it is not the easiest thing to access on modern mobile phone. To get the best experience it is best to use a PC or laptop which is compatible with this platform. Given how much information it contains, it works surprisingly smoothly, even when scrolling quickly between different scale settings.