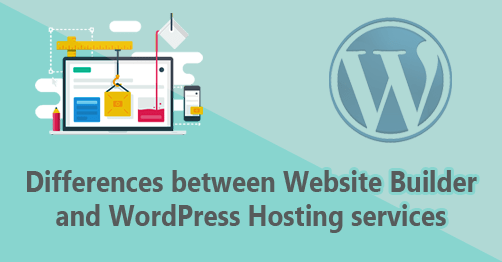 With the growth of WordPress, the supply of both paid and free themes is increasing, and hundreds upon hundreds of new themes are released every month. Sometimes it may even look like the market of website designs is over-saturated, but in the end of the day, it seems like there is a buyer for every product out there and if you decide to start your own blog or an online business — today you can do it with literally zero investment. Free WordPress themes have had such a high standard today that sometimes I cannot even tell apart a paid theme from a free one.
However, obviously, not all free themes are equally good. It's a good idea to read the reviews of other people who downloaded and tried to use the sa
me theme, before installing it on your own server. If everyone is complaining about the theme not working and the lack of support, you might want to save your time and move on to a different theme, instead of losing long hours trying to figure out how to make this one work. As a general rule of thumb you can not expect much support with a free theme; some developers do, however, provide support, but there are also those who release the theme for free but provide support for a fee, or provide support only if you upgrade and buy the premium version of the same design. Bear in mind that WordPress themes are released free for a reason, either the developer is hoping that you will buy the premium version with the full spectrum of features, or they hope you will purchase premium plug-ins or support or any other service rendered by the developer.
In the past, there was a lot of problems with hidden malware in WordPress themes (such as encoded footer to keep the sponsored links intact). Fortunately, the control mechanisms have been tightened considerably on all major marketplaces of WordPress and today, this is no longer a concern. Nevertheless, the safety of your WordPress theme remains of great importance, so download WordPress themes only from reputable suppliers. Another common and safe option is to download a theme from a paid (premium) WordPress club, these are  — WordPress clubs who sell premium themes, but often giveaway a few themes FREE, in the attempt to get backlinks and exposure without heavy advertisement.
Remember that apart from the safety and malware problems, free WordPress themes downloaded from obscure websites also could be poorly coded or just be a rip off of another theme.
However, if you wish to start an online website with minimum or zero investment, you no longer need to rely on WordPress themes alone. Today, many hosting companies are offering a new feature called "website builder". This is especially useful for those who never had any website online before and wish to start off with no skills whatsoever. For those of you who are not familiar with the idea, a website builder is basically just a visual editor (remember the good old WYSIWYG?) installed directly on the hosting service. So basically you need zero knowledge of programming or web design, all you need to do is pick a template/structure, and edit it with your own pictures, text and social media accounts.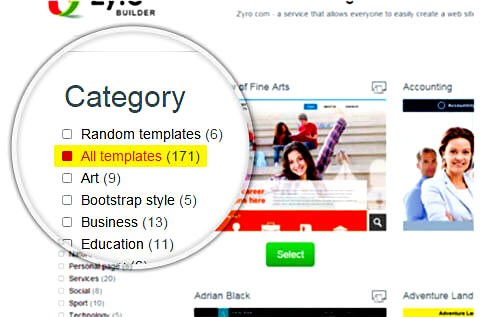 Again, there are both paid and free website builders on the market and while the paid (often referred to as "PRO") website builders are offering more templates, more features, more flexibility and more disk space, free website builders are able to cover the needs of most beginners.
Main advantages of using a website builder, as opposed to classical WordPress blog installation:
Get online fast – Once you sign up with any free web hosting service with a website builder, you can start editing your website in just a few minutes, even if you have never done this before. The visual editor is very intuitive and makes the changes go live instantly, without you having to upload any files or making backups.
Zero cost for everything. While the traditional way of making a websites begins with paying for a hosting service ($$-$$$ / annually) and then purchasing a web design ($$) or getting it custom made ($$$-$$$$), with a free website builder on a free web hosting server, you can have it all at no cost. You might want to invest in a domain name, which will point to the free server, but other than that, (which is optional anyway), you are going online with a professionally built, pixel-perfect website.
SEO friendly. Most people, especially newcomers, either never heard of Search Engine Optimization, or think it's a service rendered by professionals for a crazy fee. Although someone who is tech-savvy, can make their own SEO, beginners often struggle to rank high in search engines due to lack of knowledge in what is called "Meta Tags". The good news is, if you are using a pre-designed template provided by a website builder, your website will be automatically SEO optimized.
Responsive design. You may have noticed, that some websites work perfectly well on a mobile device and adjust to the small screen automatically, while others just don't, making the website nearly impossible to explore. An average end-user will have a hard time creating a responsive design himself, so you have two option – either pick a WordPress / HTML template that already has the word "responsive" in the title or go with a website builder, since all the templates offered there responsive. Hey, it's 2018, after all!
Automatic Images Storage. Another great feature that I love about the web builders, especially the free ones, is that you don't need to create a third party cloud account to store your photos. You can upload them as you go and they will automatically be stored (and backed up) on your account. Most hosting services offer plenty of disk space, but even if you run short on space, you can always optimize your images (without losing quality) to save both disk space and loading time.
To sum it up, if you are a beginner, I'd advice you to go with a free hosting account that offers a free website builder, however if you an advanced user with some background experience, you can still choose a free WordPress hosting service, so you can reap all the benefits of a costless website, but with the flexibility of your own WordPress theme, plugins and other custom features that a website builder might not always offer.