A lot goes into building the perfect website. You have to consider the content on your site, its layout, the color scheme, and much more. Once you've created the perfect website, you may feel it's time to build an app.
It's true that an app is a great addition to any business, but if you go straight from web development to app development, you've missed a step—a mobile-friendly website.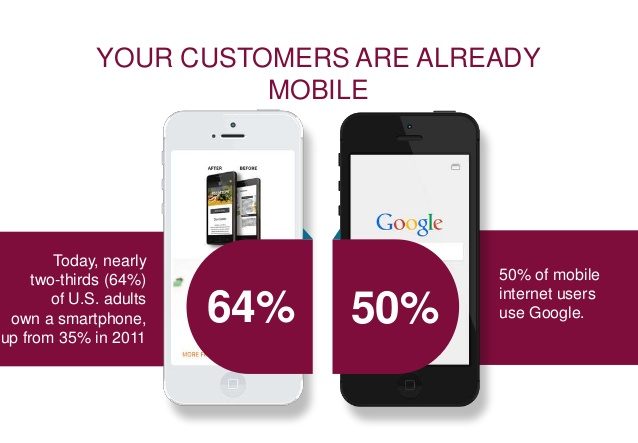 What's the big deal? Can't internet browsers just look at your website on their phone? Technically, they can, but it's going to do nothing but hurt your business.
Here are three of the most convincing reasons why your website needs to go mobile.
Traditional Websites Don't Translate Well on Mobile Devices
One of the most obvious reasons to create a mobile version of your website is because regular web pages just look bad on a mobile device. Have you ever tried to navigate your business's website on a cell phone?
If you haven't, you should give it a try. You'll find out pretty quickly that navigating a traditional webpage on a mobile device is a nightmare. Attention spans are shorter than ever, and if your site is nearly impossible to navigate on a cell phone, visitors are going to figure out pretty quickly that your business isn't worth their time.
People Are Spending More Time on a Mobile Device Than Ever Before
There was a time when mobile websites were a novel idea because surfing the web from a mobile device was a new concept. That's not the case now. More people than ever before are browsing the web using a cell phone or tablet.
Smartphone users spend 87 hours per month browsing the internet on their mobile devices.
Mobile digital media time totals 51 percent, while desktop media time is just 42 percent.
20 Percent of people aged 18 to 34 access websites exclusively using a mobile device.
If you optimize the design of your website for mobile users, you'll likely find new clients and customers, especially after you consider the next point.
Google Indexes Mobile and Desktop Websites Differently
You've probably heard of SEO and you know why it's so important, but did you know that it is applied differently for mobile sites?
Google indexes mobile sites differently than traditional desktop websites. What exactly does that mean?
It means that when someone is searching the web using their mobile device, their search results are going to look different than someone searching from a desktop computer. If your website isn't mobile, people searching on their smartphones won't even know you exist, and that's definitely bad for business.
Fortunately, creating a mobile website doesn't have to be hard. Many website developers can integrate mobile-friendly features into a desktop site, eliminating the need to create a separate site just for mobile viewers. Take the time to update your site now and your business will begin reaping the benefits of increased web visibility almost immediately.