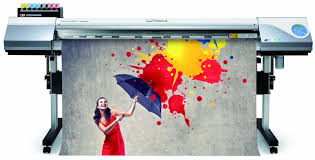 Although you can't get very far in a design career without initial talent and flare, we're fortunate enough to have so many tools at our disposal to help us produce our work.
Provider of book printing services Precision Printing has created a handy guide on some of the best design tools at our disposal.
Divided into 10 key areas, depending on the aspect of design, it's amazing to see 30 different tools that can make our lives easier. Here's a quick summary…
Hardware: An iMac or MacBook (though this entirely depends on a designer's preference), a DSLR Camera to capture images and inspiration, and a notepad or sketchbook to jot down concepts.
Research tools: Dribbble to help you connect with designers, a Computer Arts subscription for regular inspiration and Niice for gathering ideas in a cool drag-and-drop interface.
Layout tools: Modularscale for font size ratios, Responsify for grids and plotting whitespace and the historic Golden Ratio Calculator.
Branding tools: Spaces for putting together a logo – even if it's just for inspiration, GraphicSprings to create and customise logos by industry, and a pen and paper, because sometimes you need to get drawing.
Typography tools: Typewolf for choosing fonts for a project, Typekit for a font library and Typecast to compare fonts.
Colour scheme tools: Mudcube Colour Sphere to build up a colour scheme around a single colour, Pictaculous for a colour scheme from an image and COLOURlovers, which is like the Pinterest of colours.
Photography tools: VSCO Cam for an photo-editing app and connecting with photographers, PicLab HD for layering text over photos and PicMonkey for speedy online photo editing.
Illustration tools: Paper by FiftyThree, a sketchbook app, Astropad Graphics Tablet to draw directly into PhotoShop and Adobe Illustrator Draw for creating vector illustrations.
Presentation tools: The Prezi online presentation tool, Placeit to show lifestyle images of designs in action and Visme Presenter for a drag and drop presentation creator.
Working Environment: A comfortable chair is a must, as is a good desk. You'll also need a good pair of headphones to dig deep into your work.