Do you want to create gold and silver text in seconds. Rusted metal, chrome, and steel are all just a click away. Turn your text into shiny copper, brass, brushed aluminum, wrought iron, liquid mercury and more! But you're not just limited to metals. You also get an incredible selection of wood, stone, and marble text effects. These high-resolution textures are created from real photographs, giving you a realistic result. Also included are over 300 clear and tinted glass text effects, genuine leather, lighting effects, gemstone effects, and much more. Want to do more than just text effects? Apply these to any shape or layer in Photoshop to expand your design possibilities. Use them for creating icons, buttons, borders, and more, with ease. All text effects included in this bundle are fully editable. You can change lighting, shadows, textures, colors, and more – for complete control.
In total, over 1500 text effects to choose from! And through this awesome deal (which is brought back by popular demand), you'll get them all for more than 51% off the regular price of $39 – only $19! (suitable for both Mac and PC versions of Photoshop CS1 and higher).
Special Bonus! You'll also get a set of pixel-perfect button effects and a special fire text effects pack!
[button link="http://www.mightydeals.com/deal/john-forsythes-photoshop-text-effects2.html?refID=c6593d" type="big" color="orange" newwindow="yes"] Download Now for $19 Only![/button]
Examples of some of the effects in use:
Metal Effects
Glass Effects
Classic Wood Effects
Stone Effects
Rough Wood Effects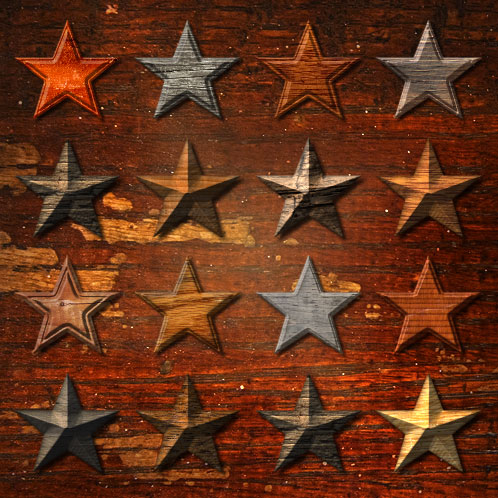 Marble Effects