There are several types of photographers and there are many that have come to be specialist at a certain type of photography such as landscape photography. There is just something that touches the viewer when they see a photograph of a field of flowers or a churning sea. It can bring back memories or lead them off into their own fantasy world and it's all done with a simple photograph.
Different Types of Landscape Shots
There are generally two types of landscapes that come into mind and they are urban and natural landscapes. The two types are uniquely different and both appeal to a different audience and sometimes they appeal to the same audience. The ability of the photographer to capture a feeling or an emotion is what makes them unique.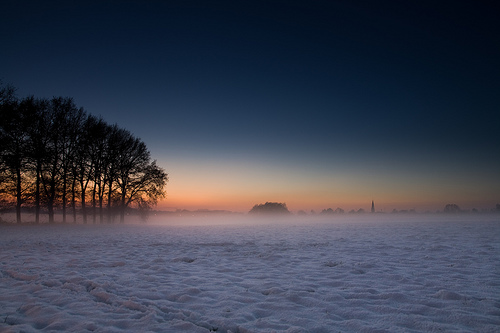 Needless to say you do not need to travel to far off lands to create a landscape photograph. You have the ability to create a great photo without even leaving the comfort of your home. It is simple to begin with simple shots of your backyard or surroundings and practice capturing a moment that will be viewed as extraordinary.
Although traveling is exciting and there are great panoramic areas to create a simple shot, you can do it at home but it just takes practice finding that one great thing about your yard and capturing it in a unique one of a kind moment with a photograph.
Landscape photography takes some work, there is no simple way for you to just run out and take a unique picture, you want to take in the landscape and offer your imagination the ability to think outside the box. You do not want to have the same photo as all of the other photographers have taken before you; you want to play with angles, zooms and color to make your photo become a photo that is totally unique to an area that may be well traveled. You want your photo to stand out to people so they say "Wow I never noticed that before." When you can accomplish this, you are certainly on your way to becoming a landscape photographer.
Natural landscape photos are seen quite frequently, you know you have seen all of the great shots like a still photo of sky to ground lightening that create a wonder feeling in a black sky. Even the pictures of natural waterfalls or turbulent seas have gotten more than one viewer to stand back and hold their breath. Although we have seen many photos of natural landscapes, there are still photos that take our breath away with every capture of the moment that keep us coming back for more. We have all tried to capture a moment like this and that is because it creates a feeling in us that we want to experience over and over again.
The urban landscape is much different, the stark lines and hard objects are something that most of us take advantage of and never pay attention to and there are so many possibilities with urban landscape photography that the possibilities have become endless. There are only certain people that are usually attracted to this type of landscape photo but it does not mean that you loose the attraction from those that enjoy the natural landscapes. There is so much to offer in an urban setting that the ability to make a picture unique is only limited by the imagination of the photographer and the ability to take in the emotions of the subject. The trick is in finding the shot, the one thing to focus on and take a picture of. If you have a keen eye then urban landscape can hold many possibilities and make your pictures be able to speak volumes as they stand alone.
While you're thinking of landscape photography, just think of the possibilities you have to touch someone in a way they have never dreamed of. You can choose the softness of nature and its beauty or the harsh surroundings of a big city and still give a sense of any feeling you wish to portray with just a simple change in the angle of your camera.
Capturing Images With Character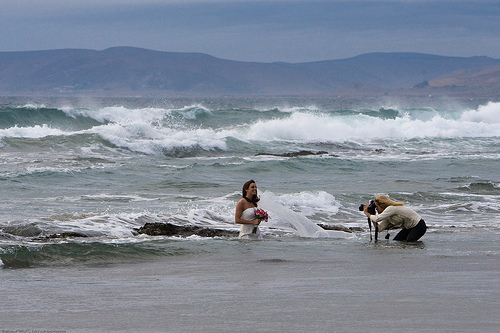 Landscape photography can be challenging but it also has its rewards. You may think that visiting a popular vacation site and snapping a bunch of photos will have you dealing with a unique piece of art but that is not the case. Many people feel that just because they are taking pictures in a beautiful area they are creating works of art but it's just not true. They are only one person of many that have stood in the same spot taking the exact same photos at the exact same angles.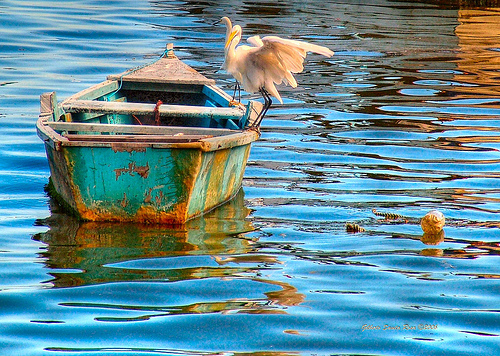 Landscape photography is more challenging than just simple picture taking. Everyone has the ability to see what a good subject is, but creating a unique work of art from it is another story, especially if it is a well traveled location. When you're taking photos of a subject that has been viewed thousands of times you need to take extra effort to assure a unique shot and not take the shot from the same locations and same angles as the other photographers that have gone before you. You have to find the ability to change that location into a work of art that has never been seen before.
Here are just a few tips for capturing the character of a landscape.
First of all you do not need to fit everything all in one shot. There are some landscapes that would require the use of a panoramic picture or wide-angled lens. This is great but if your focus is on a subject in the center of that photo, the dimensions become very small and you may not capture the feeling you were going after. Focusing on that one subject in the photo can bring more life to it and thus getting across the feeling to the viewer you were hoping for.
Second, if you want to take a unique shot, do not go to the same places that everyone goes to take your picture. This means, when your at a lookout, you are surrounded by many people that are capturing their photos at the same exact angle, you may need to search around, but looking for a place to shoot the photo from could mean all the difference between a photo that comes a dime a dozen and a photo that will stand out as wonderfully unique and keep the viewers coming back for more. This does not mean go out and break all laws to take a picture; it just simply means to look for an area that is not as highly populated to get the shot you have been looking for.
The next tip is to find a way to use the foreground to your advantage. Anyone can take a picture of a field of flowers, but what if you took that same picture while standing on the opposite side of a stream, or using a big boulder as a foreground to take that picture. The best thing to do is to keep in mind that you are not the first person to take this picture but just one of many. This will allow you to take up a more creative thinking pattern when scouting your shot.
Finally take all of the weather conditions into consideration. The balance of light on a subject is important and all of the great photographers know that. What is it that can make your photo stand out? You can look at weather, clouds, rainbows or anything that will make your picture unique. Being landscape photographer means thinking in a more creative style to capture the images that will last in the memories of your viewers.
Taking the time to look for that one great shot are what will make you stand out from the others and having someone look at your picture and comparing their photo to it is fun and exciting, they will all be talking about how your picture became so much more than just a mere photo. Taking time is not a waste because it will allow you to capture a unique moment and the time spent will be well worth it.
Making the Most of the Night or Daylight Sky
Your photography skills are not the only thing that makes a good landscaping photo. You will also need a bit of help from nature. You may have the skills to take the perfect shot but if the conditions are wrong you may still end up with a boring photo.
Any photographer dealing with landscaping has to work with the weather. Some images will require some cooperation from the weather especially if you are just passing through as a tourist and do not have time to hang around and wait out the conditions. Even the most skilled in the profession have to deal with Mother Nature.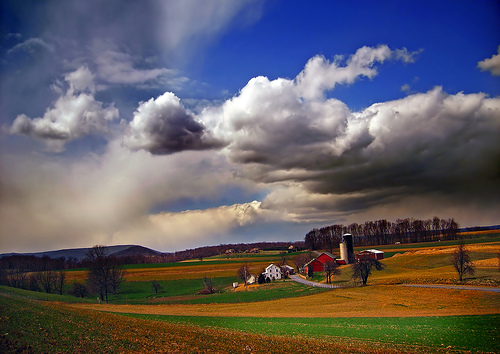 Even in the best weather conditions, you may have to rely on your imagination to take a good photo, the bright sunny sky although beautiful can often hinder the beauty of a photo by drowning out the natural colors. You may have to think creatively and use the foreground to make your photo pop and draw attention of the viewer.
On the other hand a cloudy day could become your greatest asset. The formations of the clouds are never the same and you can create a great shot of the area many times and have each photo look as a unique work of art.
When you find that your day has become clouded, here are a few suggestions to make your photo stand out.
Using your polarizer as a pair of sunglasses can greatly change any photo; you can turn a normal cloudy day into a work of art. You will want to take care when using your polarizer and play with the different effects, this way you will be sure to find the affect your looking for.
Change the horizons. Every photographer knows the rule of thirds but you can create a unique picture by just changing the horizon. You can dwarf the landscape and create a focal point in the clouds. The choice is up to you but you can create a different feel with just a simple change in the position of the horizon.
Use the clouds to create a feeling. Each cloud is unique and you can use them to create a feel and offer a visual flow in your photograph. You can use this example by have a tree in the foreground. The tree is your subject and all of the clouds tend to draw your eye and lead it to the right. While the clouds lead the eye to the right, it is a good idea to put your subject on the right side of the photo thus creating a composition that took no hard work on your behalf.
Have patience. As a landscape photographer the main thing to remember is it takes patience. You will have to take the time to wait for the exact moment that will make your picture perfect. Mother Nature moves at her own speed and you will have to learn to live within this range. You may find that you are waiting out hard black clouds, or waiting for the chance to capture the perfect rainbow, in any profession there are certain things that you will have to deal with and being a landscape photographer means you will have to learn patience when dealing with Mother Nature.
Choose the right light. The best lighting conditions are usually late afternoon or early morning. This lighting condition creates the best use of light and color. The sky also starts to change in color and can give a great effect to your photos. Ask any professional photographer that takes landscape photos and the answer will always be the same. The use of the mid day sun has the tendency to drown out the natural color of your subject and can create a feeling that you were not going for. The later afternoon can offer natural soft changes that are warm and inviting and create more moods in your photos.
So as you can see that a professional looking landscape photograph can be reached and you will soon see the compliments are starting to reach your ears. You can give each person the feeling of something great when you have the right angles, lighting and most of all the patience. You know that it will take some dedication on your end but becoming a great landscape photographer will be your bonus.
The techniques used in outdoor photography are much different than that of indoor photography and the lighting sources for good results are different too. Once you have grown past the hobby photographer stage you will know how to use all of your equipment in a professional manner. Once you know how to use the equipment you will see that taking great landscape photos is no longer a mystery and you will be able to deliver great pictures that offer a wonderful variety of emotions to your viewers.
You can easily learn to offer a great message through all of your photos that will give the viewer an emotional connection to your work. You can also easily change the mood of a picture by the right angles and the use of light. You will se that creating a mood of fantasy, dream, or even shock can be created with the simple use of light. The use of shadow can also create a different mood for each picture.
If using only black and white film you need to know that composition is an important part of this type of photography and becoming a master of shades and tones is important. It is very demanding on a photographer but the results can be quite amazing. Just know that the subject will need to stand out and the shadowing is how you can accomplish greatness.
Trying your luck at black and white photography can be very rewarding and playing with the shadows and angles is the key to creating the look you are going for and the mood you want the viewer to feel. This is a difficult task because the use of black and white can take away emotion that you can only get with the colored pictures. Natural elements blended with the man made forms of buildings or bridges can create a wonderful contrast and create character in your photographs. Showing the sharp angle of the man-made subjects alongside those of the soft features of nature's beauty can create a work of art that will keep the viewers enthralled.
Using different angles can help a photographer capture effects that will easily create a certain emotion they want from the viewers and candid shots are much more easily captured on color film. Many photographers have chosen to use digital cameras when tying to capture some events because the use of the LCD viewer screen allows them to evaluate the quality of the photo before deciding whether or not they want to take it to print. The use of the digital camera has become more and more popular due to the fact that you can take hundreds of photos that will add no extra cost to the photographer, they can easily be deleted and retaken and the photographer has the ability to change angles, lighting and anything else without the added cost.
So now that we have covered just what it takes to take the great shots, you as an armature photographer need to put in some work. You will need to learn the basic operations of all of your equipment so that you know how to use it properly. Learn about angles and how to change the mood of your picture with each angle. Try to study your focus points and learn how pictures change with the time of day and your lighting. Don't forget to scout out the best locations and vantage points so you can breathe a little life into your photos.
Get Inspired First
Before jumping out, have a look at some truly inspiring landscape photos, perhaps they will help you to open your horizons to more ideas. Here are a few truly stunning shots that will make you want to grab your camera and go out on a shooting session!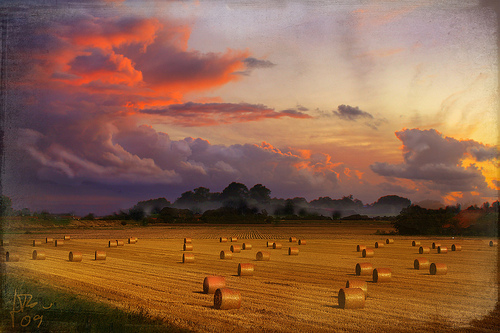 Finally – Get the PRO Look Easily
It takes years of experience, dozens of camera settings and virtually millions of shots until you manage to reach the stage where you will be bragging with the results, so until then, try make photos of interesting landscapes and object, and simply process them with one of the Professional Photoshop Actions..