I am happy to finally offer a nice texture for web designers. There are quite a lot of  WordPress themes and website using the colorful strips backgrounds, so I thought I'd create one of my own. This texture is free for both personal and commercial use. Download this file, open the .png image in Photoshop, and go to
Edit >> Define Pattern >> name it, and press OK.
That's all. Now you can easily access it via Layer Styles >> Pattern option. Enjoy!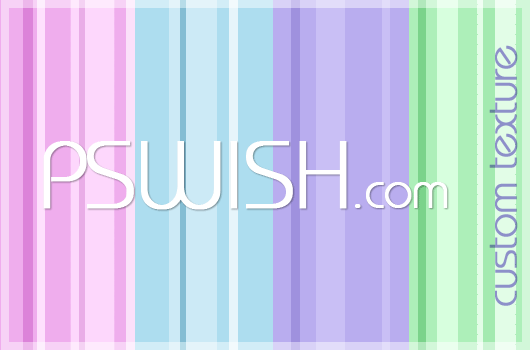 DOWNLOAD. I f you use this pattern, kindly link back to PSwish.com